FROG X CANNES LIONS 19-23.06.2023 - CHIEF CHALLENGES & CREATIVE CONFESSIONS
Event
frog was proud to be an official partner of Cannes Lions 2023. For four days in the frog Cabana, we hosted talks with guests from leading brands, cool exhibits and fun conversations.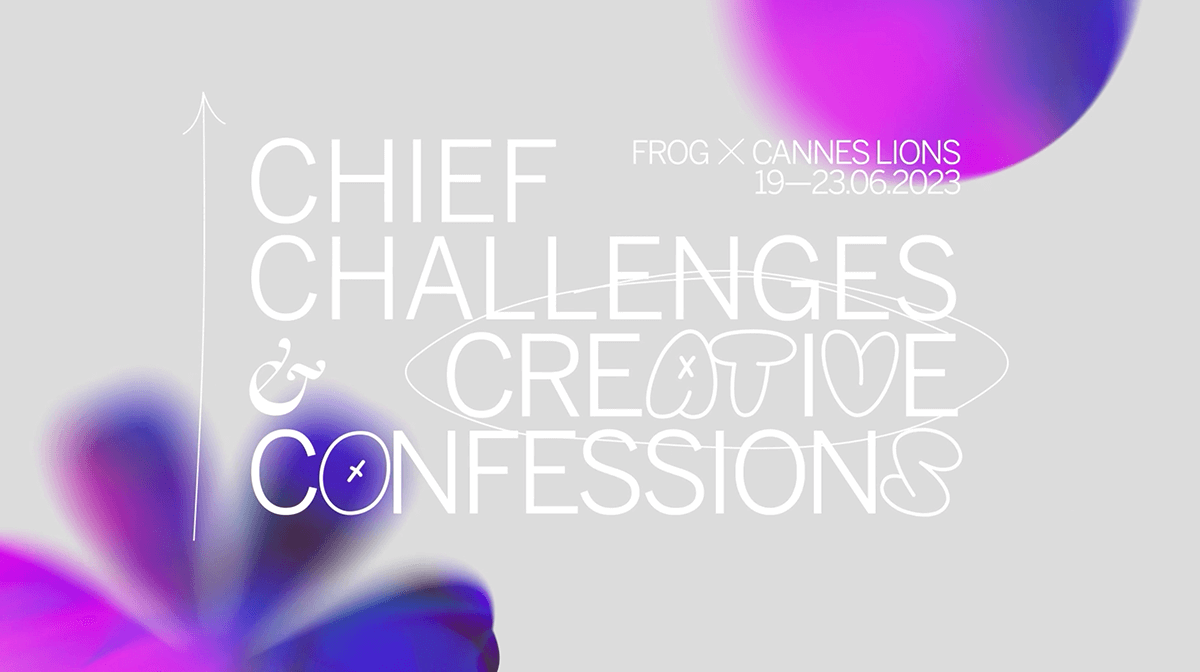 Featuring guest speakers from
Schedule
Innovation in a World of Flux
The Future Is Not a Stage for Innovation Theater
As sectors and markets converge, acting fast (with authenticity, conviction and purpose) on truly groundbreaking ideas is the only way to cut through the noise. In this session: Véronique Bruhat, Digital Health Product Manager, Sanofi; Luc Dammann, President of EMEA, Adobe; Gagandeep Gadri, Managing Director, frog.
Science-Led Business Transformation
PMI is in the middle of a massive shift toward radical transformation in its product offering, pledging to become a majority smoke-free business by 2025. In this session: a live interview with Dr. Moira Gilchrist, Vice President, Scientific & Strategic Communications, Philip Morris International, led by Gagandeep Gadri, Managing Director, frog.
The Rise of the Maker Brand in the Age of Innovation
Today's businesses must pivot to becoming active maker brands to compete on experience. But precisely how to make these necessary shifts is a matter of debate. In this session moderated by Russell Parsons, Editor of Marketing Week, hear from Gagandeep Gadri, Managing Director, frog; Jay Pattisall, Vice President & Principal Analyst, Forrester; Dustin Sedgwick, CMO Payments, JPMorgan Chase & Co.
Creative Confessions Happy Hour
Release yourself from the past. Step into the future unburdened. Grab a drink and gather your nerve. Join us in the frog Cabana to share your creative confession.